April 29, 1918 Arrive at Alex and board the liner "Malwa". Tomorrow we sail for Marseille.
April 30, 1918 We leave Alex with six other ships taking the whole 74th division. We have an escort of 6 torpedo boats, two seaplanes and a balloon.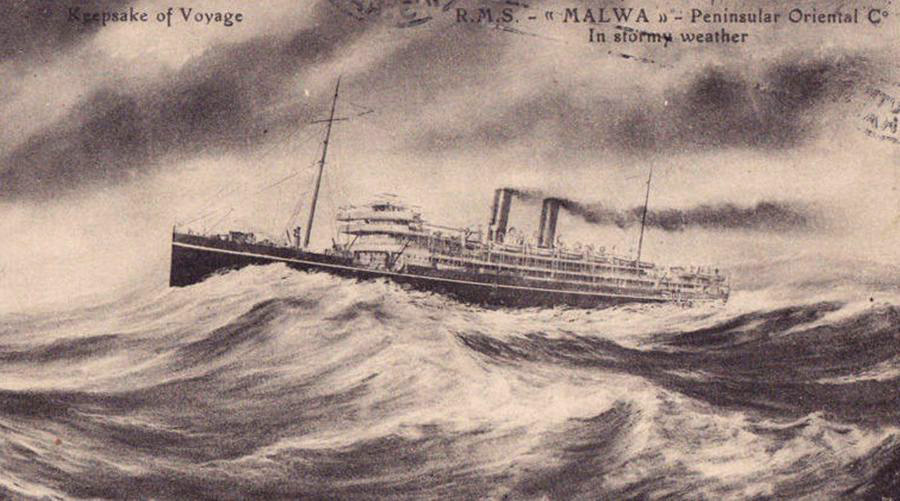 May 7th 1918 We reach Marseilles after a fairly uneventful voyage [from Alexandria] We get off the boat and march right through the town to a rest camp with people cheering us all the way.
Note: Sansom was lucky - three weeks later HMS Leasowe Castle carrying 2900 troops plus crew on the same journey would be torpedoed by a German U boat 100 miles off Alexandria with the loss of 102 lives.
May 8th 1918 We march to the railway station [in Marseilles] and entrain for N. France. We spend three days and nights on the train passing through some beautiful country.
back